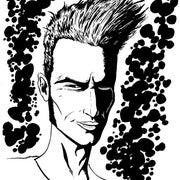 Thorsten Sideb0ard
About
Celebrity Prosolar Mechanic.
Shows
++ modular algorithmic rave and bit-shifted r'n'b hits of tomorrow ++
Posts
With so many amazing releases, it was hard to narrow down to 5, but here they are, 5 exquisitely glitchy bitshifted r'n'b hits of tomorrow!
So much great music this year, here's a selection of 5 videos we feel represent the best!
The B0ardcast Top 5 Twee Punk Hits of 2015!