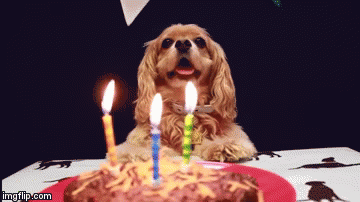 Happy birthday, BFF.fm!
Year four was like a big group hug between our DJs, listeners, and partners. We celebrated the launch of a new monthly LOUD & Local showcase at Pops, experienced a sudden console crap out that our awesome listeners helped us bounce back from in record speed...and, coming soon, we'll have an all new refreshed BFF.fm for you all to enjoy!
So, here we go year 5! Hoping to build what we have even stronger with a little help from you, our community of loyal listeners. So stay tuned!
Thanks, as always, for being an important part of BFF.fm. - Amanda & Forrest Guest, BFF.fm founders aka "Mom" & "Dad"

Now, as is customary on our birthday, thoughts, reflections, and memories from our DJs:
"OMG 4 Years? Already?! BFF.fm makes our hearts purr so hard. Station Mom & Dad are a couple of premium humans that keep this crazy ship cruising with infectious passion and good-vibes. Killin' it. Always. We are so thankful for the community BFF.fm has created, near and far, and all the rad pals we've made IRL and over the hot internet air. Since 2013, cheetle radio has been our perfect excuse to rip some ear bangers while spilling secrets and whisky (not on any equipment, seriously, just down our gritty little chins). And let's be real...it keeps us hip AF (and impresses strangers on the regular). The Secret Alley has become a freaky home-away-from home for us and we still get the tingles every time we walk in. Cheers to more years. xo!" - Amber, hello, cheetle.
"I'm proud to be part of such a diverse, fun and passionate station. It blows my mind to think about all the awesome music that's broadcast every day." - Jon Digital, @Jon_Digital

"BFF.fm has become a haven of community, play, creativity, and support for me. In the midst of all that's happening in the country and the world, it's vital to have spaces that bring fun into my life without letting me losing sight of what I'm fighting for." - Lily Sloane, Radical Advice
"Wow, four years! Congrats for creating something so special. It's been a blast to be a small part of it from the beginning. I'm really proud of you guys. Especially in these days when commercial radio sucks the big one, BFF has been a real beacon for music lovers in SF and everywhere else. Keep fighting the good fight!" - DJ Koomdogg, Stuck in Thee Garage