Heavy Rotation: Blonde by Frank Ocean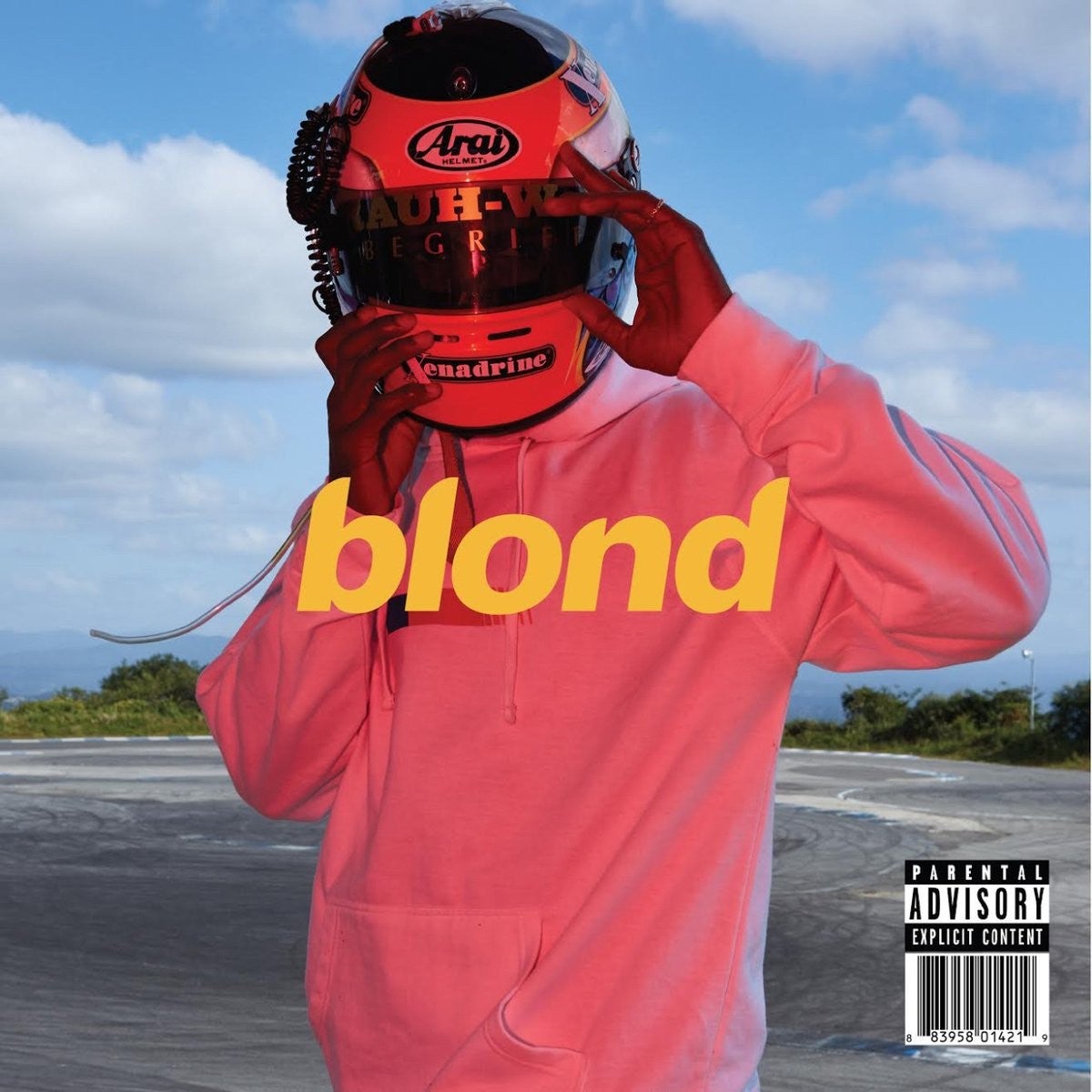 In Defense of Blonde

It's hell on Earth and the city's on fire,
in hell, in hell there's heaven.
There's a bull and a matador dueling in the sky,
in hell, in hell there's heaven.
Lyrics from Solo
––––––––––––

How long is too long to wait for a follow up? Frank Ocean tested that by releasing his sophomore record four years after his debut in 2012. In that time, fans grew eager and expectations peaked through the fog of anticipation. Franky hinted to his new sound by leaking a cover of Aaliyah's At Your Best in early 2015. His voice sounded emotional and angelic, the track was quiet and eerie – evoking the aura and spirit of the late Babygirl. Folks took it as a one-off, but Franky was in fact previewing his intentions.
What does it mean when musicians make music for themselves? Instead of radio-ready hooks with a conveniently danceable melody, Blonde is an emotional sonic statement. An intimate insight into the thoughts of the artist. In the first song, Nikes, Frank sings in an 808 heavy alter ego: "These bitches want Nikes" he says, pointing out the blind trust people instill in new trends. That 808 e alter go finds itself in Self Control, amongst others, and brings a sense of humor to the project. Aside from that, Blonde is a cynical jab at the mainstream – largely why I dig it so much. Almost as if it's an inside joke amongst those of us who side with the radical display of creativity breaking the mold of the mainstream.
In advocating for this album, it's good to note that a handful of artists made chill albums this year: Anti, The Coloring Book, The Life of Pablo, A Seat at the Table, Untitled Unmastered, But You Can't Use My Phone (Mixtape). All of the aforementioned albums were unexpectedly alternative – not radio-ready. Blonde shouldn't be much of a surprise in that case – it is a fantastic example of artists taking back their license to create a sound that represents them.

The hidden tracks are easter eggs all over this album, some of my favorite tracks are thus. Nights is definitely one of the best songs on the album: a serenade about the grind, cheap vacations found in blunts, and the thankless realities that life can serve sometimes. If you choose to embark on the journey in this song, you're patience is rewarded when the beat drops at 03:29 mark. This beat. This 808 laden verse. Seamless. I just melt away into this abyss.
––––––––––––

Round the city
Round the clock
Everybody needs you
No you can't make everybody equal
Opening verse from Nights.
––––––––––––
Blonde showcases life experience and celebrates the ability to experiment, live outside of the box. Frank Ocean shares his journey to get to this point, take it or leave it. My advice with this album (as well as my philosophy post Election Day for that matter) is to listen more. Sit with this album, because many of the songs mirror spoken word and poetry. His delivery is heartfelt, evoking so much emotion – I hear his sarcasm, I hear his pain and recognize his cockiness. Blonde is a welcomed breath of freshness.