Heavy Rotation: Parquet Courts "Human Performance"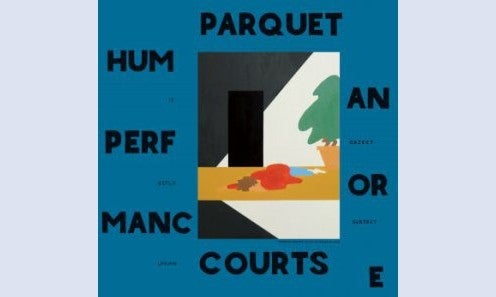 Although a huge fan of Andrew Savage by way of his previous band, Teenage Cool Kids, I admittedly missed the boat on Parquet Courts when they formed in 2010. While I only listened to American Specialties a few times in 2011 and quickly moved on to other genres of music, thanks to post-college life, traveling, self discovery, y'know...six years later, Parquet Courts is on their fifth studio album, entitled "Human Performance" and I am glad I've rediscovered my love for unpretentious garage jams. Debuted through Rough Trade Records, the album is a start-to-finish sunny Saturday afternoon, mixed with many flashbacks of European backpacking, late night mischief, and all the things memories of life should be about.
The stand-out hit single "Berlin Got Blurry" is an ode to self discovery, interactions with strangers, and ultimately, learning about oneself by experiencing the world around you, in whatever blurry eyed Berliner Weisse-induced fashion you like. The catchy melody stemming from Savage's westerny clean/DIY punk guitar riff is simply a much needed breath of fresh air among the oversaturated shoegazey droning that has invaded the garage spectrum over recent years.
Lyrically, if you're a fan of deadpan commiseration, philosophical thoughts, junk food, and existentialism, this is the album for you. Along the likes of Courtney Barnett, if you can appreciate the punchline, you'll find yourself oogling over the words and memorizing these gems. I intend to memorize all of the lyrics by end of summer, ending with a celebratory singalong dance party - those inclined are free to join.
The album as a whole is an honest collaboration between Savage and Austin Brown. It's upbeat, has a sense of humor, and carries itself throughout the entirety of the mostly rattling, but at times lazy-feeling record. You'll want to zigzag downtown through this, ride your bike to this, drink beers in the bathtub to this, and basically just be alive to this. There are so many absurd juxtapositions that are oddly satisfying - including 60's organs and piano riffs and delayed vocals that interweave and uplift each song.
If you still believe in punk rock, go listen to this album.