On a Clear Day You Can See Burritos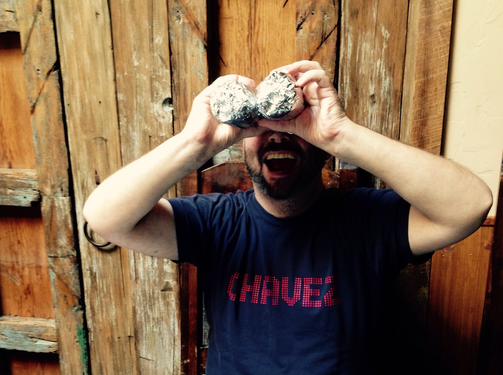 When I set out to build a community radio station, I knew that with all the good times we'd make there was bound to be moments of sadness, too.
I'm heartbroken to say that the BFF.fm community has lost our original Music Director, member of our Board of Directors, and former host of Cracked Machine, Ben Russo, who died after a long battle with Leukemia. Usually, the term "battle" really chafes me, but if you know Ben you know it's apt. He held on to life with a vice-like grip, squeezing every last bit of enjoyment out of it.
I personally never knew Ben without cancer, and maybe had I met him before then I wouldn't have been able to keep up! He had so many visions about what BFF.fm could be, and he came through for us in so many ways, whether it was simply by showing up to events, taking Forrest and I out to some previously unknown foodie hot spot when we seemed particularly burned out, or supporting our mission as one of our first Board of Directors members. I'll never forget the time he bought a whole bunch of laser light effects and rolled into one of my DJ gigs, set everything up, including handing out glow-in-the-dark earrings to several of the ladies in the bar. Ben made life EXTRA to say the least.
Ben, I love you, and I'll never forget you, friend. - Amanda
Here are remembrances from other BFF.fm DJs whose lives he touched.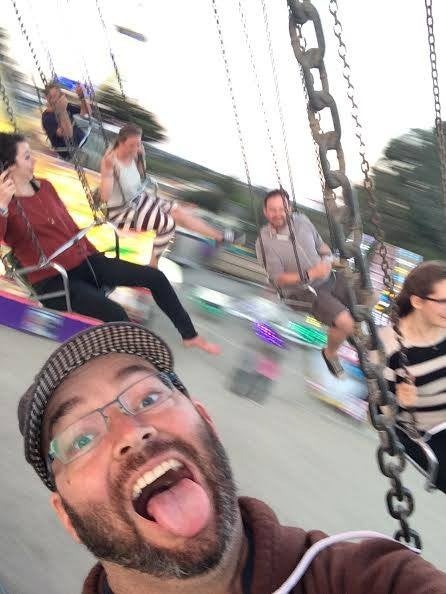 I remember the sand under my feet. Wet. Cold. Even with a beanie on I was shivering. We walked down to the shore, rods, buckets, and the stench of bait lingering all around us. "Right about here." Ben stated while gazing over the Pacific; relaxed, as if the cold was a blanket brining him comfort. We drove spiked rods into damp earth, stood up our poles, and awaited further instruction from our crab Sherpa, Ben.
Since that very cold morning in November, I've been to the ocean crabbing many more times. I've entertained children and couples, have taught friends and coworkers, and have learned to bundle up on cold mornings a bit more than necessary. Ben laid all these foundations for me the first time he taught me to wrangle Dungeness crab from the ocean. He taught me patience when waiting to see if my line was taught, and hustle when reeling in a catch. His lessons now live on in all those I teach, using his guide as my understanding.
Here's to crabs, sandy beaches, and sun soaked days on the coast in heaven. Blessing forever. - Chris Bunting aka Sequoia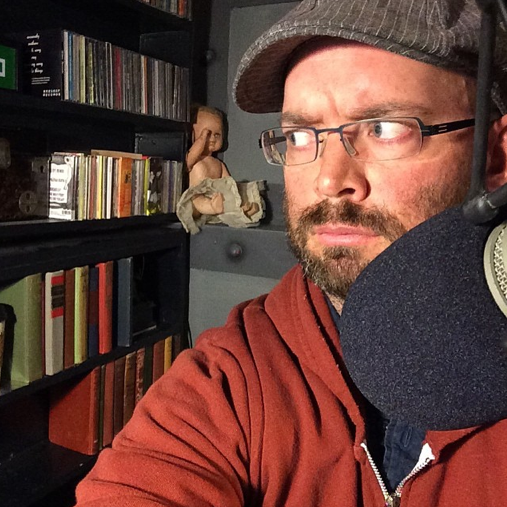 Ben is such an amazing human one of my biggest regrets in my few years in SF is that I didn't spend more time with him. He always had the BEST food recommendations and he was never wrong - he's one of the few people I know who loves food even harder than I do especially pizza. I actually finally made it to one of his top pizza recs just this past weekend and thought about him fondly with every delicious bite. He is someone who is always doing, always inspiring, always giving 150% especially when it came to all things BFF. My favorite memory with Ben was when we went to see Heart together - TWICE. Both times were always right when I was going through a terrible breakup too and it was like he just knew that screaming along to HOW DO I GET YOU ALONE is exactly what I needed. Ben is a gem amongst humans and I will miss him terribly and I am going to finally trek to the noodle place in Oakland he recommend to me and always asked me about every time I saw him and I know they will be the best noodles I have ever tasted. - DJ Nora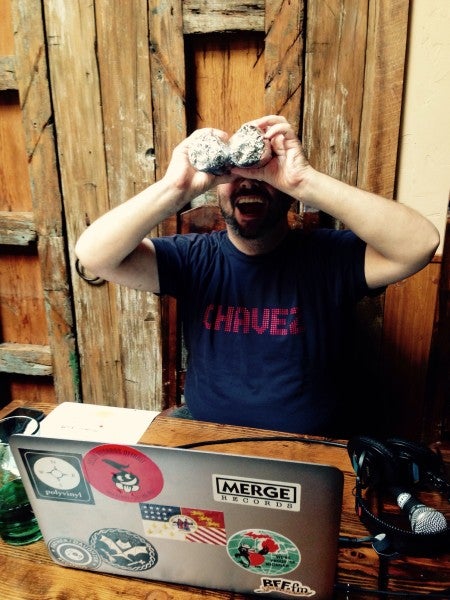 We love you, Ben! <3