Heartless Bastard's Front Woman Releases Solo Album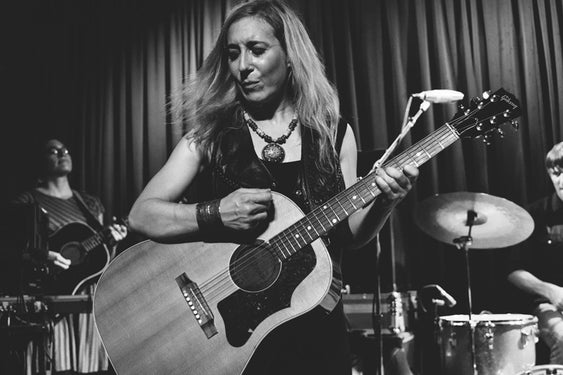 The upcoming album "Sweet Unknown" makes a seamlessly beautiful combination of wistfulness and rock. For fifteen years, Erika Wennerstrom has been killin' it as the matriarch of the Ohio garage blues rock band, Heartless Bastards (mega props for women leading male rock bands, amirite??) The group has consistently delivered energetic, disoriented blues-indie-rock from their debut album "Stairs and Elevators" to most recent "Restless Ones", where Wennerstrom plays guitar, piano and is the primary song writer. Above all, the most distinctive and ineffably key quality she offers is her unbelievable set of pipes. She has an abrupt, poetic wail that both harmonizes and takes on a spotlight of its own. The new album shows her evolution to a more introspective, meta lyricism while shredding away on her signature soul brimming vocals and electric.
The band is on hiatus, yet anything but broken up while Wennerstrom has been working on "Sweet Unknown", which releases on March 23rd, pre-order here. In the meantime, take a sneak listen of singles from the album "Extraordinary Love" and "Twisted Highway."