Caroline Rose's New Album "Loner"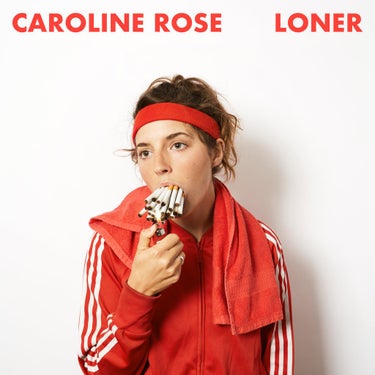 Caroline Rose transitions from her poetic blues-folk debut album, I Will Not Be Afraid, to a more robust, quirky pop-punk sound in her new album, Loner. Rose brushes an intricate, creative stroke over a broad range, experimenting with synthesizers and playful instrumental deviations for a unique electronic sound. She has a distorted, primitive party punk feel that resonates with Adam Ant and Siouxsie and the Banshees, while also citing her millennial inspiration from mainstream pop stars, notably Brit Spears and JT. The vocals/lyrics alternate between a hyperactive Gertrude Stein-esque rhythm, that flow into a patient, impassioned voice attesting to a personal and societal struggle with identity politics and female objectification.
This stellar album releases next Friday, February 23, which you can pre-order here. In the mean time, take a sneak peak at a couple single releases from Loner- "Getting To Me" & "Money."
*You can also support BFF.fm with qualifying purchases made via Amazon Smile. Every bit helps!