HEAVY ROTATION: Transangelic Exodus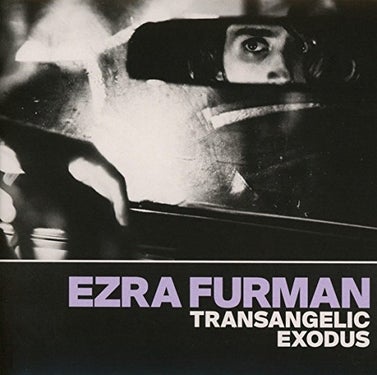 He describes himself as having a nasally Gordon Gano-esque voice, and he wears it quite well. What with his raw lyrics that are painfully self-deprecating yet uplifting, accompanied with diverse multi-instrumental rambunctious drums, saxophone, clarinet, piano, maracas, piercing guitar and whatever else he can get his hands on that channels an impassioned ADHD panic attack energy toward a sexy three-chord repertoire. He exudes an assimilation of influence from the Sex Pistols to the Ronettes to Bob Dylan to Lucinda Williams, wearing layers of powerful emotion as well as a magnifying sound.
As gigantic fans, we are naturally ecstatic AF about his new album, Transangelic Exodus, releasing this Friday, February 9th. If you fancy a sneak peek until then, check out the single "Love You So Bad" as well as the entire masterpiece which you can purchase here.
Also, Ezra's currently on tour all over the globe, and will be making a stop in San Francisco come May 13th at The Independent, so head's up on more updates from BFF.fm!