Live Review: The Radio Dept. at The Fillmore 01/30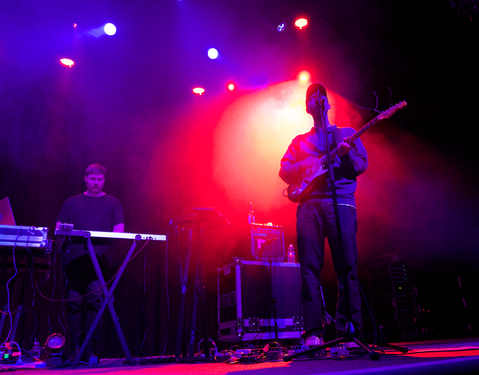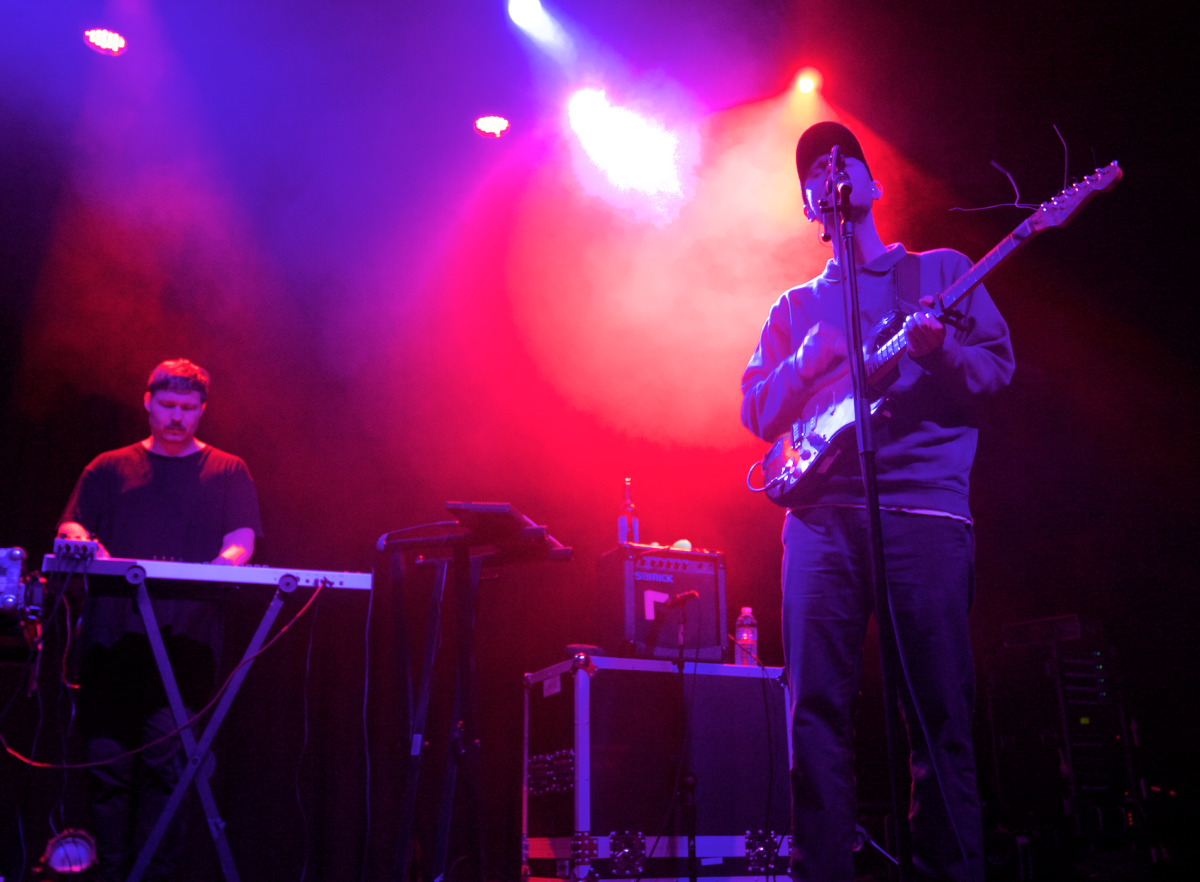 The Radio Dept.'s Johan Duncanson (vocals/guitar) and Martin Carlberg (keys, samples) were back in SF after headlining last year's sold out Noise Pop 25 show at the Independent. A warm evening crackling with anticipation of the current administration's first State of the Union meant the crowd was expectant if polite. Standing amongst the committed audience meant swaying and singing along as those around intermittently whooped and hollered. And the foursome, Duncanson and Carlberg, with two touring members (who played guitar/bass/percussion/drum pad) expertly executed songs from their catalog, including choice cuts from their 2016 full-length, Running Out of Love and music from their recently re-issued 2003 LP, Lesser Matters.
At one point, in the quiet of the venue, amongst the rapt audience, someone shouted, "You rock!" And, Duncanson, on the verge of launching into song, stopped and responded, "What?!" When the heckler repeated, "You rock!" Duncanson then replied, "Oh-thanks!" before launching into Pulling Our Own Weight.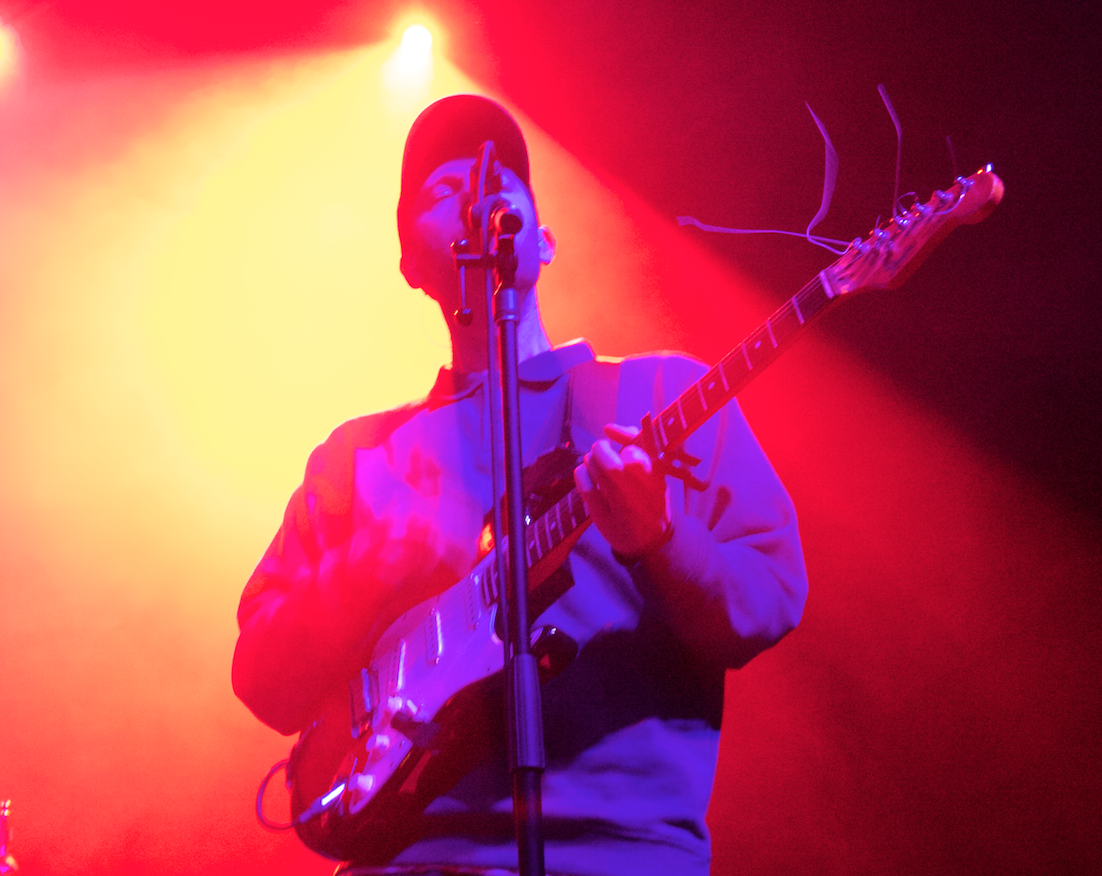 Since it was the first time I'd seen the Radio Dept. live, I did observe a hair difference between the way they performed their songs live as opposed to how their music sounds recorded. Recorded, the music wraps you up in woolen blankets and softly serenades you. On vinyl, they are the prototypical dream pop band, and songs like Keen on Boys are genre-perfect. But live, they increase the volume on their wall of sound with shoegaze-style guitar feedback, additional samples, and a healthy bit of tropicali-inspired beats amplified in songs such as Sloboda Narodu. There is a professionalism to their live set, albeit a relaxed and assured professionalism.
While those in attendance didn't likely watch the Donald Trump's first SOTU, the Radio Dept. played their appropriately politically charged tune, Death to Fascism. Yes, death indeed. Thank you, the Radio Dept.